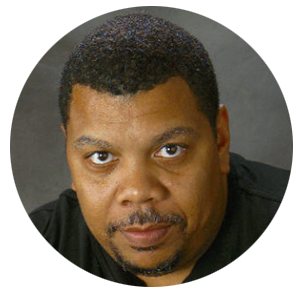 Terry C Armstrong
Scroll Down To Check Out My Limited Special Offer!
Terry C Armstrong is the Founder and CEO of Mobile Media Plus, LLC and General Manager of i108.1. I enjoy working with technology and developing solutions that can help businesses do more with less. I strive to be as professional and as reliable as possible while being as understanding and courteous to those that deserve it. I always appreciate the opportunities to build a solution for you, your brand and/or your business when you are ready for my help. Contact me using the contact methods on this page above & below TODAY!
Please Share My Digital Business Card Online/Offline As Someone You Know, May Need My Services. Thank you In Advance
Get All The Details On Our Digital Business Card!
Enter Your Valid Information Below! You Can Thank Me Later.
Scroll Down To Check Out My Other Special Offers!
A Full Service Digital Agency Focused On Providing Better Service, Better Solutions and Better Results! Websites, Apps and Other Digital Assets Are Much More Complicated Than In The Past. It's Even More Important For Corporate Management, Local Business Owners & Entrepreneurs To Use Agencies That Are Knowledgeable In The Latest Technology & Platforms.
At Mobile Media Plus Our Main Objective its to First Provide You With Better Service Than You Currently Have.  Second, Build You A Better Solution That Works. Finally, Figure Out How We Can Help You To Even Better Results.
It's That Simple!
The i108.1 Streaming Radio Channels are designed to play the best music from all genres of music we stream from Major Artists and Groups to the very best Independent Artist, Groups and Bands from around the world. Now is the greatest time in the music industry for listeners because of such a wide variety of amazing music! While we play and report ALL artist we stream, for Independent Artists  we encourage you to Get Indie Rotation™ and LISTEN LIVE NOW!
What makes the i108.1 Streaming Packages different that other radio advertising is...
We Get Results For You, Your Brand and/or Your Business That We Can Prove!
Get Started With i108.1 TODAY!
Contact Me via Email
If You Send Me An Email I Will Respond Within 24 to 48 Hours
Map To Me
454 Terminal Ave Suite B Macon, GA 31201